EARNED not given
Quarterback development in the Jacksonville, Florida
QB1 Athletics has been in Jacksonville, Florida since the summer of 2019. Over the few years that we have been here, we have trained dozens of quarterbacks that have went on to play college football.
Jacksonville is a hot spot for quarterback talent. College coaches have noticed it for a long time, and they are recruiting our quarterbacks from all over the country. In Jacksonville, there is a combination of talented quarterbacks mixed with QB1 Athletics' high level quarterback training and development program which results in quarterbacks earning scholarships to play at the next level. We are going to focus on 3 reasons for why Jacksonville quarterback talent is thriving.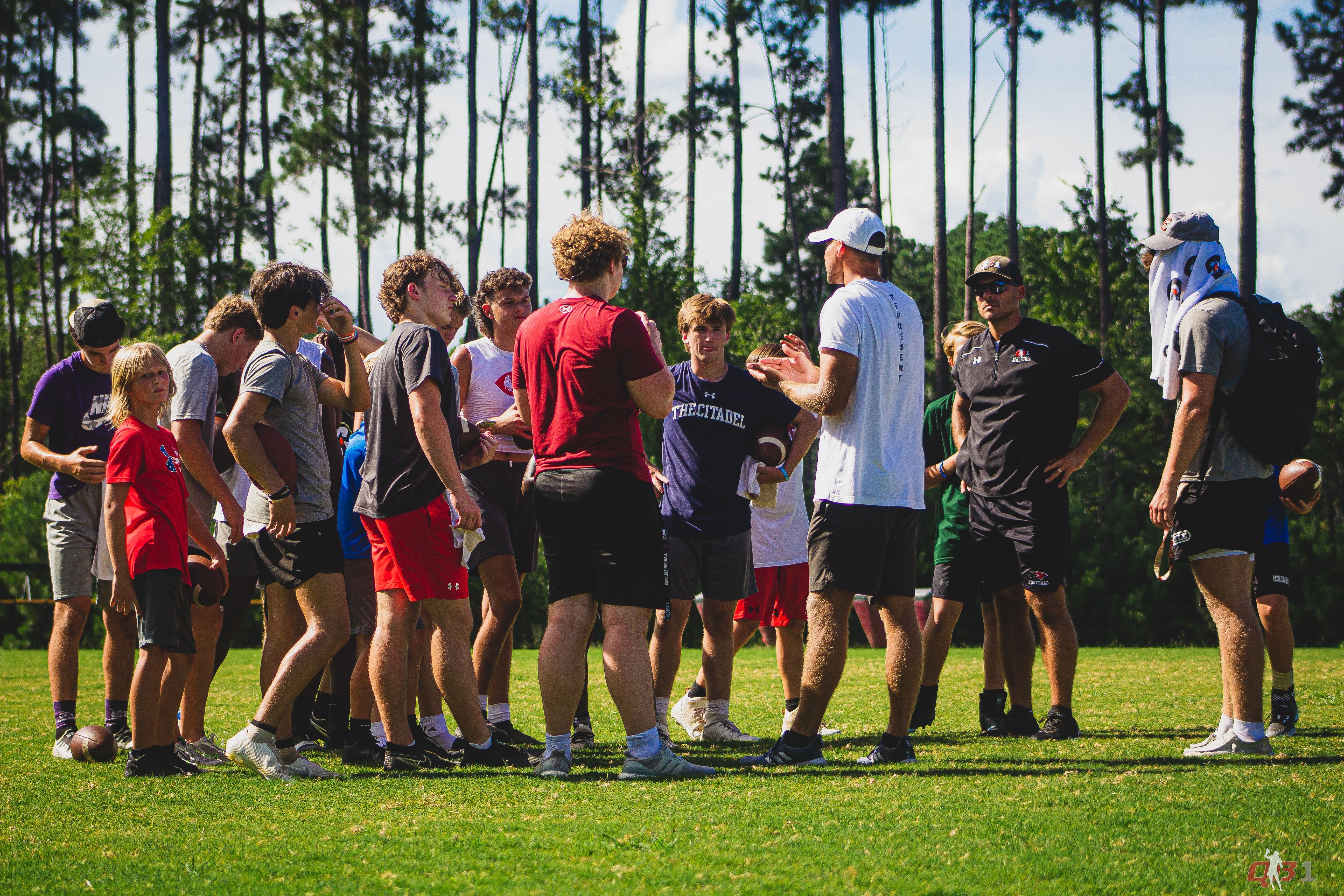 3 Reasons why Jacksonville quarterback talent is thriving
1. Quarterback Training at a young age
QB1 works with many ages of quarterbacks but there is a trend that we are seeing in the city.Parents and athletes want and are willing to get quarterback training at a young age. We have worked with quarterbacks as young as six years old, even though that is rare, 9-10 year old quarterbacks have been the majority of when they get started. It is a few years before competitive middle school football starts which allows the quarterbacks to feel comfortable competing by the time they get to that level. Jacksonville youth football is very competitive and the earlier you can get your quarterback starting to learn the mechanics and how to play the position, the better they will be for their future.
2. Consistency in year-round training
Many quarterbacks play other sports for their schools, and we encourage them to do so as well. Almost all of them continue to train at least 1 time per week throughout the year even during their other sport. This is huge for continuing growth in a quarterback to maintain the mechanics and build off what has been worked on. Our quarterbacks here in Jacksonville take training very seriously and we developed a culture of progression not perfection. Here at QB1 Jacksonville, we push our quarterbacks to never stay the same and always strive for more. The results speak for themselves and a major part of it is the athletes training year round.
3. Talent + Training + Mindset
When you take a young 7th grader who can't throw the football ball more than 15 yards, their mechanics are so bad, and later becomes the starting quarterback on varsity as a sophomore, the result is so rewarding. The process to get there doesn't take just one good characteristic. There has to be some talent mixed with determined training and resilient mindset is the recipe for this kind of growth. We tell quarterbacks all the time that our trainers bring you the knowledge of what to do and how to do it, but it is up to you to work on it daily. It works the same way with the more elite talent. You get a quarterback that has an incredible skill set, in order for them to get to that next highest level, they need to resilient mindset with consistent quality training. The process will maintain you long term than just having one good game, it will build a career.